MA home prices soar in 2021
Home prices in Massachusetts surged dramatically in the first quarter of 2021.   The median sale price of single-family homes on MLS-PIN jumped 15% to hit a record high $470,000.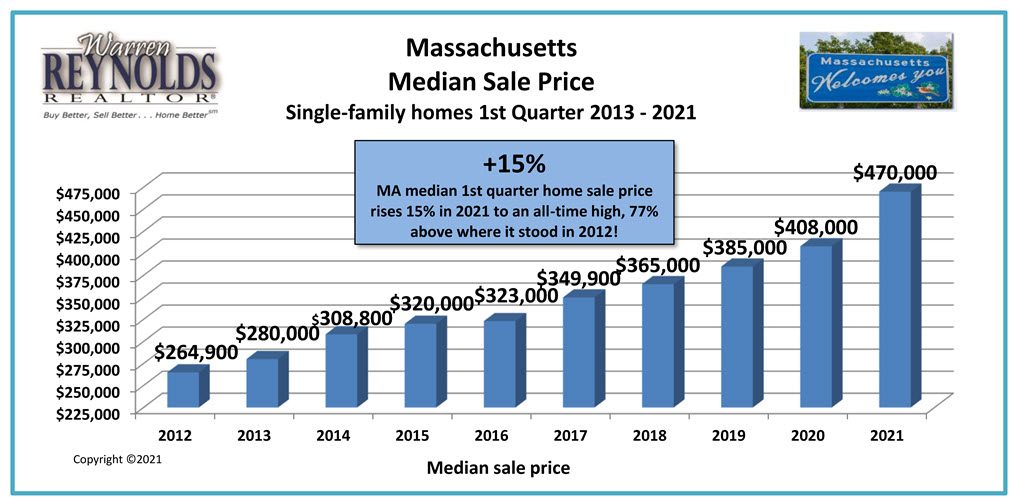 Homes prices have been on the rise in Massachusetts since 2012, when the first quarter median stood at $264,900.  Over the next nine years, MA's median sale price skyrocketed a staggering 77%, creating an equity windfall for long-term home owners in the Bay State.
Windfall for home owners
Offers above asking price now the norm
Bidding wars and over-asking price offers became the expected routine for homes listed in the first quarter of 2021.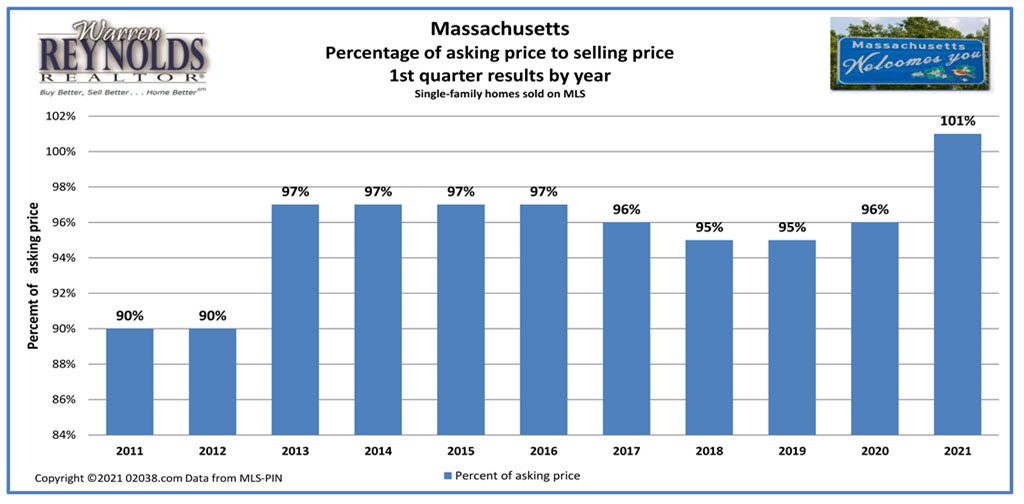 In a compelling sign of rising home prices, the percentage of home selling price to original list price exceeded 100% in Massachusetts for the first time since MLS-PIN was created back in the 1990s.
Very few homes available
Home buyers in Massachusetts faced appallingly low supplies of homes for sale in the first quarter of 2021.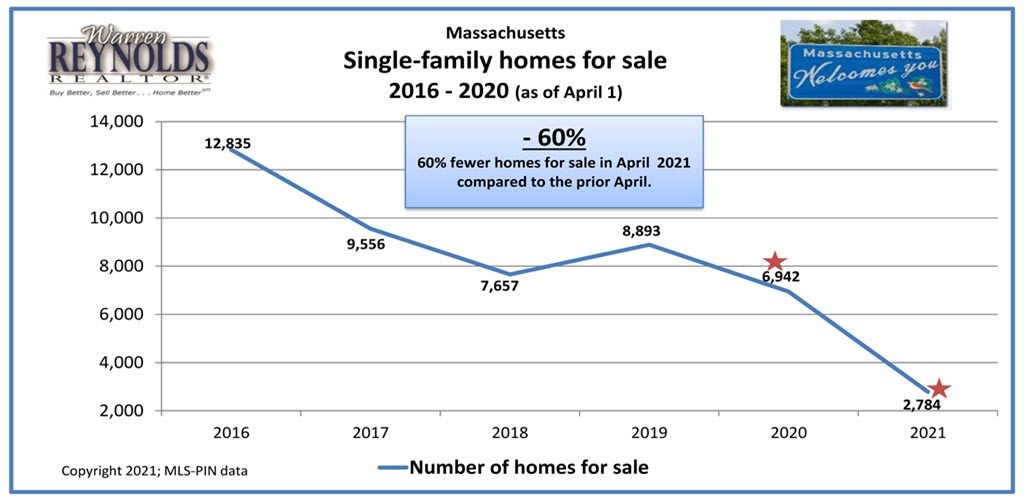 As of April 1st, there were only 2,784 single-family homes for sale in Massachusetts on the MLS-PIN database.  That's 60% fewer than the 6,942 homes available on April 1st one year previously.  There's a pressing shortage of homes to buy!
What home buyers should expect
What do current market conditions mean to you, if you're in the market to buy a home?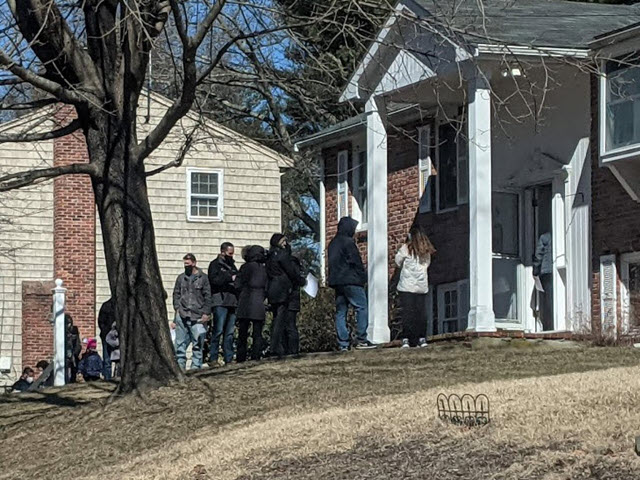 If you're planning on buying a home this year, be ready to stand in line outside open houses at new listings.  There are very few listings to look at and lots of buyers competing for them.  What this means is that you must have a very good real estate professional working on your behalf to find new listings for you and secure the purchase agreement for you very quickly – literally during the first few days the home comes on the market.  You should expect to pay at least asking price, if not significantly above asking price, if you seek to bid on homes brand new to the market that seem properly priced.
If a home seems over-priced to you or if it has been sitting unsold for awhile, you should have more negotiating leverage.
What home sellers should expect
If you're selling, what can you expect to experience in the current market?  Number one: your home is going to sell very quickly.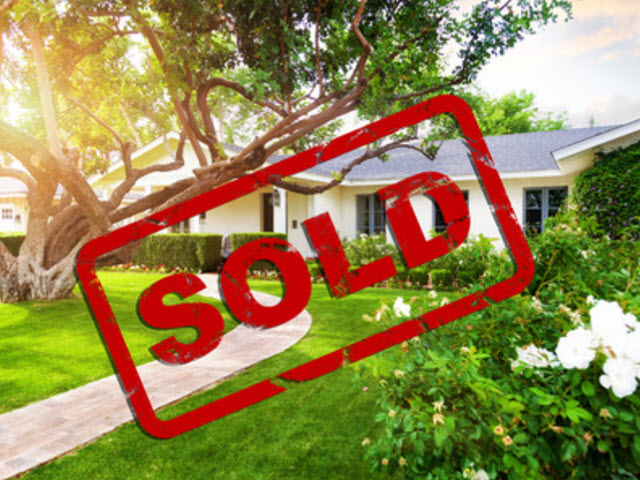 Additionally, if you price your home appropriately to the market, with a professional who knows what they're doing and they market the listing really effectively online, what's going to happen is that you're going to have a lot of showings and a lot of competing bids for your home.
A word to the wise: resist the temptation to over-price your property. Even in this market, if you grossly over-price you will not sell!
So if you price the home correctly, you're likely going to be able to command more than the asking price for your home. It's a great opportunity to cash out your home equity at historic high prices.
Today's sellers in two camps
It's a wonderful time to sell . . . if you have somewhere to go!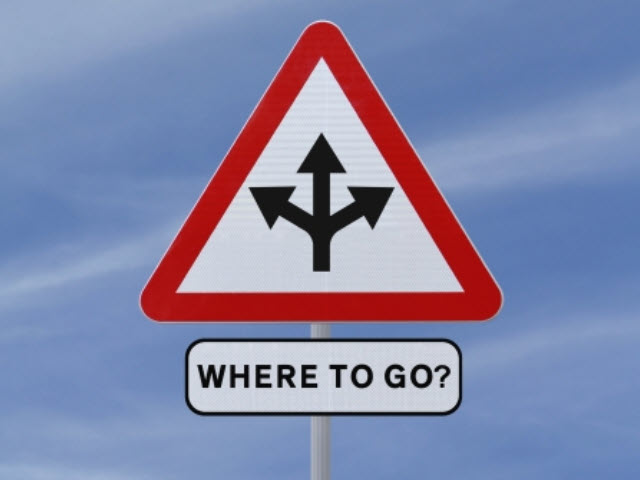 Massachusetts home sellers are split into two camps in 2021.  The first camp includes older sellers (retirees and those about to retire) along with sellers who already own a second home. These are the big winners in today's market conditions. Those with second homes already have a place to move to, even if on an interim basis. And older sellers with grown children are in position to trade out to a lower cost area.  The sellers in this camp have a lot of equity and are free to sell. They should capitalize on today's extremely high prices.
It's a different matter for home sellers in the other camp. These are sellers who have a need to buy back into the same market in which they are selling.  They do not have ready access to interim housing. They often have school age kids or other community ties that make them need to stay local. These sellers are faced with the same low inventory and high prices confronting all other buyers.
It's a real challenge with today's extremely low housing inventory to find your next home while you sell your current property. Many sellers in this camp get discouraged and end up staying put in their current homes, even though those homes have become too small for them or in some other way do not meet their current needs.
If you fall into this second camp, there are some strategies open to you that will enable you to successfully move. I would be happy to discuss these options with you.
Call or text me at 508-561-6259 to get help with buying or selling a home!